Return to Nav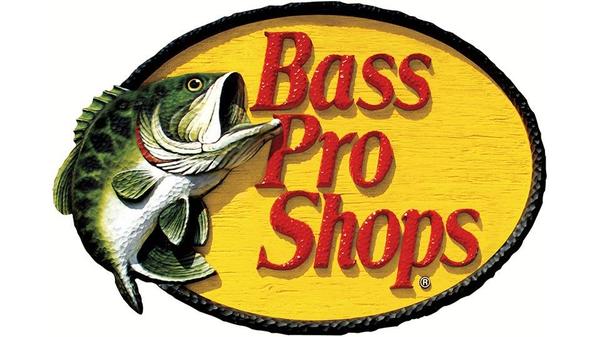 Bass Pro Shops
Morgantown
200 Bass Pro Drive
Morgantown
,
WV
26501
US
Regular Store Hours
View Current Sales

Flannel Fest! - 10/21 Thru 11/3

Go Hunt Sale! - 10/21 Thru 11/3

Deer Nation! - 11/4 Thru 12/1
Additional Hours
Contact The Team
View Current Sales

Flannel Fest! - 10/21 Thru 11/3

Go Hunt Sale! - 10/21 Thru 11/3

Deer Nation! - 11/4 Thru 12/1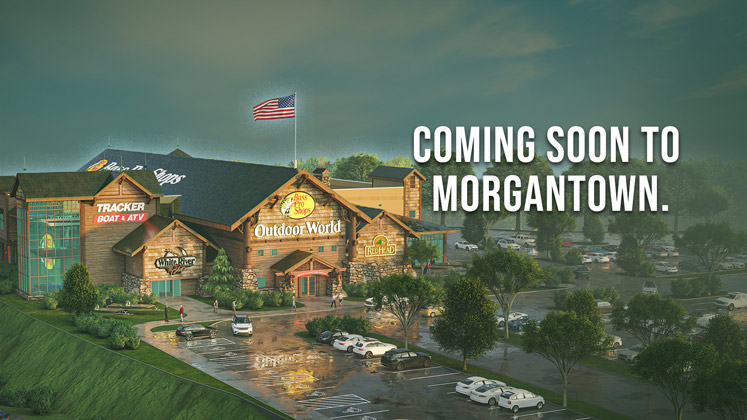 About
Bass Pro Shops
Morgantown
About Bass Pro Shops Morgantown
Coming soon to Morgantown, West Virginia, our newest store will provide you with the widest selection of quality gear at the best value. Inside, you'll find everything you need, from fishing and hunting to camping, boating and marine gear and accessories. More than just a fishing and hunting store, we will offer equipment and clothing for hiking, backpacking, outdoor cooking, wildlife viewing and more. Guests will find a wide assortment of outdoor apparel for men, women and children, along with outdoor, casual and athletic footwear. A gift and nature center will feature a wide variety of outdoor-related items from lamps and dishes to bird feeders and furniture.

Immerse yourself in the excitement of the outdoors with our giant aquarium stocked with native fish, thousands of local antiques and artifacts, hundreds of trophy fish and wildlife mounts and hand-painted murals that celebrate local scenes. There will be something for everyone, in a paradise filled with shopping, fun and wildlife creations that is a must-see for every visitor.

Employment Opportunities
Join our opening team of Outfitters! We're hiring for all departments. Team member perks include merchandise discounts up to 45 percent, paid vacation and sick time, opportunities for growth and a great work environment and culture. To view and apply for current Morgantown positions, visit basspro.com/careers and select the Morgantown location.

Tracker Boat Center
A colossal five-story, first-of-its-kind boat display tower will showcase industry-leading brands including TRACKER, NITRO, SUN TRACKER, REGENCY and TAHOE boats built by Bass Pro's White River Marine Group, manufacturer of America's favorite fishing boats. In addition, the 10,000-square-foot boat center will display a wide assortment of the new TRACKER OFF ROAD ATVs and side-by-side vehicles.

Family and Special Events
From free photos with Santa Claus to kid's fishing ponds, our family-friendly events provide fun for all ages throughout the year. There's always something new to see and do.
Employment Opportunities
Join the Bass Pro Shops team - a dynamic growing retailer and the world's leading supplier of premium outdoor gear. Your Adventure Starts Here.
Learn More