Return to Nav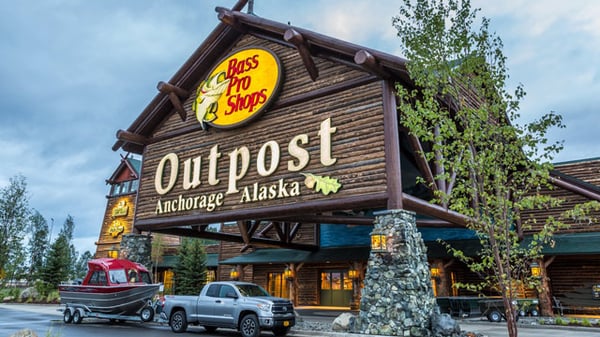 Bass Pro Shops
Anchorage
9:00 AM
-
8:00 PM
9:00 AM
-
8:00 PM
9:00 AM
-
8:00 PM
9:00 AM
-
8:00 PM
9:00 AM
-
8:00 PM
9:00 AM
-
8:00 PM
9:00 AM
-
6:00 PM
3046 Mountain View Dr
Anchorage
,
AK
99501
US
Regular Store Hours
*Special Hours
Day of the Week
Hours
Monday

9:00 AM

-

8:00 PM

Tuesday

9:00 AM

-

8:00 PM

Wednesday

9:00 AM

-

8:00 PM

Thursday

9:00 AM

-

8:00 PM

Friday

9:00 AM

-

8:00 PM

Saturday

9:00 AM

-

8:00 PM

Sunday

9:00 AM

-

6:00 PM
You can pickup your order by either going into the store or using curbside
Pickup in Store
Please bring a copy of your order confirmation (printed or on your mobile device) and a valid photo ID.
Go to Customer Service at the front of the store to pickup your order.
Contactless Curbside Instructions
Once at your store, locate and pull into the designated "Curbside Pickup" parking spots. Please stay in your vehicle for contactless pickup.
Call (907) 330-5200 and select option #5. An outfitter will come out with your order.

Be prepared to state the make/model of your vehicle along with your order number.

Please bring your photo ID to confirm your name matches your Order Confirmation
Firearm orders are currently not available for curbside pickup at this location
View Current Sales

December Gear Guide - 12/1 Thru 12/31

Memories Start Here! - 12/9 Thru 12/24
Additional Hours
Boat Sales
*Special Hours
Day of the Week
Hours
Monday - Saturday

9:00 AM

-

8:00 PM

Sunday

9:00 AM

-

6:00 PM
Power Pros Boat & ATV Service Hours
Day of the Week
Hours
Monday - Saturday

10:00 AM

-

6:00 PM

Sunday
Closed
Regular Store Hours
*Special Hours
Day of the Week
Hours
Monday

9:00 AM

-

8:00 PM

Tuesday

9:00 AM

-

8:00 PM

Wednesday

9:00 AM

-

8:00 PM

Thursday

9:00 AM

-

8:00 PM

Friday

9:00 AM

-

8:00 PM

Saturday

9:00 AM

-

8:00 PM

Sunday

9:00 AM

-

6:00 PM
Your Adventure Starts Here!
Contact The Team
Kevin Weeks
General Manager

Brandon Hill
Boat Sales Manager
View Current Sales

December Gear Guide - 12/1 Thru 12/31

Memories Start Here! - 12/9 Thru 12/24
About
Bass Pro Shops
Anchorage
Whether you are here to outfit your next extreme hunting and fishing adventure, or just looking for the perfect gift for the special person in your life, this is the place to be. Situated among some of the most beautiful and awe inspiring land in America, our Alaskan Outpost is a testament to the pioneering spirit of Alaskans and Bass Pro Shops.

We are second to none for jaw dropping dioramas representing the wildlife of The Great Land, engaged in terrific depictions of harrowing danger and jaw dropping scenery. Local muralist Susan Watkins, and talented Bass Pro staff, have hand painted every surface to show off the glories of the great land. Even the grasses were harvested from our onsite green belt.

Aquarium
We boast an 11,000 gallon freshwater aquarium filled with local species, some of which were caught by our talented staff. Marvel at the size of the Arctic Char, and the flash of the land locked King Salmon Alaska is famous for. You don't want to miss the Dolly Varden, Lake Trout, and Rainbow Trout. Look out though; the tank is protected by a fierce Alaskan Brown Bear and one of five Polar Bears in house! Join us for our regular feedings at 2PM.

Fishing
The Fishing department is not to be missed, especially the White River Fly Shop. Designed to look like a Southeast Alaska Native gathering structure, its prominent feature is an unbelievable Sitka Spruce tree meant to be walked through! Inside you will find everything to catch that trophy grayling or salmon. The experienced staff is there to offer tips and advice from fishing streams and rivers, to setting up a downrigger and tackle.

Hunting
In our hunting department, you will get lost among the carefully chosen selection of items from Alaskan made fillet knives and an impressive array of rifles, shot guns and pistols. Don't forget the cleaning kits and protective cases for home and travel. Before you head out, be sure to check in with the customer relations staff to purchase your hunting and fishing licenses, big game tags for residents and non-residents and to pick up a copy of the current regulations books.

Our murals even reach into our stunning 30 yard archery range, where you can try out the newest products or just tighten your groups up for the hunt. Chat with our skilled technicians, known nationwide for their knowledge and top notch skills in the field and on the range. All ages and skill levels are welcome to pick up new skills and become better archers.

Camping
The camping department has everything you need for your next adventure into the wild, ranging from a wide variety of freeze dried foods and the all-important insect repellent. Heaters, batteries, hammocks, tents and sleeping bags will make your trip comfortable and memorable. When you get back from that successful hunt, find all of your processing needs here including the reliable Red Head line of products and equipment.

Apparel
The apparel departments will supply you with garments for everything from hunting, fishing, casual and even business casual items. The footwear department will complete your ensemble with the latest fashions and technology. We offer top brands like Natural Reflections, RedHead, Columbia, and Carhartt.

Tracker Boat Center
If a shiny new boat is in your future, you will have a hard time choosing between all the terrific choices in our Tracker Boat Center. We offer the latest and greatest in river, lake and deep sea options from Tracker, Mako, Sun Tracker, Tahoe and Thunder Jet. Our certified salesmen will guide you through choosing models and motors. You will rest easy knowing that all warranty work can be done on site by our Mercury Certified Technicians.

Special Events
Throughout the year you can take advantage of our special events like our Spring Fishing Classic, Fall Hunting Classic, Easter egg hunts, Trick-or-Treating, Second Amendment days, and Santa's Wonderland.
Employment Opportunities
Join the Bass Pro Shops team - a dynamic growing retailer and the world's leading supplier of premium outdoor gear. Your Adventure Starts Here.
Learn More
local pros

Paul D. Atkins
Pro Staff Alaska
-Outdoor Writer and Author
-Contributing Editor for Hunt Alaska Magazine and The Alaska Sporting Journal
-Ambassador for BowTech Archery
-Expert on hunting big game and surviving in the Arctic
Our Local Partners
Alaska Healing Hearts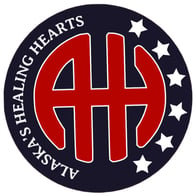 Alaska's Healing Hearts provides year round nationwide outdoor programs for our wounded heroes from across the country to include hunting, fishing, and other outdoor recreational programs for our nations brave wounded warriors. These activities are termed "social reintegration" by therapists. They are not just the clinical rehabilitation programs which injured military personnel usually participate in; they also provide disabled Veterans with hope that they can live active and productive lives. Based on our own experiences these programs help bolster confidence and self esteem, while serving as a venue for them to assimilate with the public. Thanks to donations from people like yourself and corporate sponsors we are able to continue these programs at virtually no cost to our wounded heroes
Alaska Wild Sheep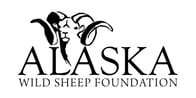 The Alaska Wild Sheep was established as an Alaskan non-profit corporation in December 2014 and chartered by our parent organization, the Wild Sheep Foundation (WSF), in January 2015. Our membership includes more than two-hundred hunters, guides, outfitters, outdoor enthusiasts, and other interested in the welfare of wild sheep in general and Dall sheep in particular. With more than 25% of the wild sheep in North America living in Alaska, this volunteer-driven organization works to facilitate science-based management of wild sheep all across the State.